Our Mission
To provide the finest Real Estate Services, based on the highest standard of ethics and a commitment to client care.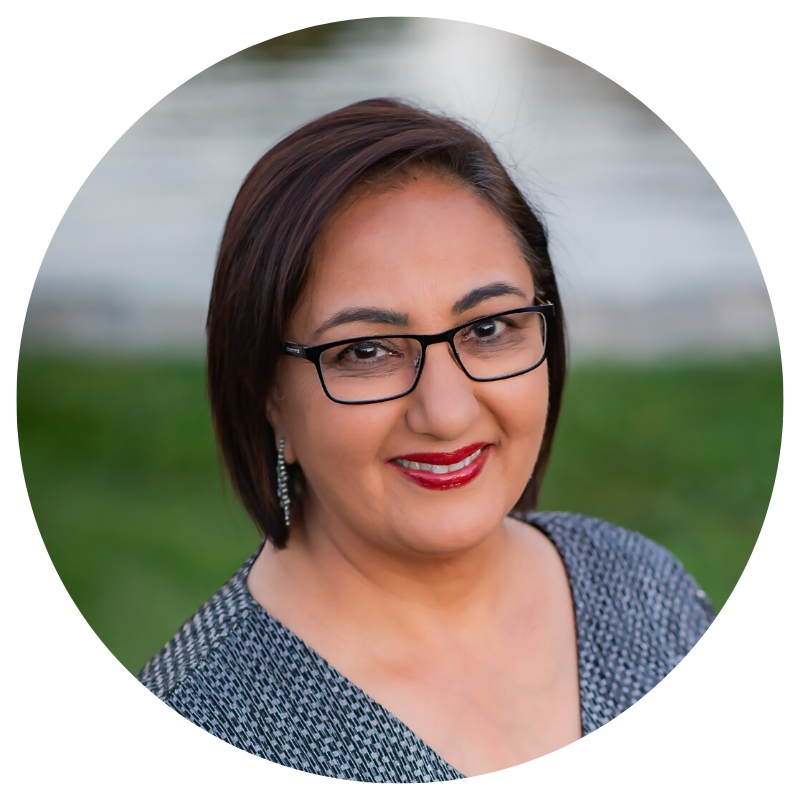 Rama Mehra
TEAM LEADER, REALTOR® / ePro / Short Sale Specialist (PSC and CDPD)
Keller Williams Global Property Specialist / CA DRE Lic #01463395
Rama Mehra is a Top San Ramon Realtor, and Keller Williams, Danville's Top Producing agent consecutively for seven years now. Since obtaining her real estate license in 2004, Rama has helped over 500+ contented clients successfully buy and sell their homes, driving over $600 Million in real estate sales! With such a highly proven track record and extensive knowledge of Bay Area real estate, Rama has gained industry-wide respect amongst some of the top realtors and lenders in the country. In the extremely competitive Bay Area and specifically the San Ramon real estate market, Rama has continued to stay ahead of the curve by working with ethics, honesty, dedication, and tenacity in order to build respectful and long-lasting relationships with her clients. Having specialized in Bay Area real estate for over 15 years and lived in San Ramon for over 19 years, Rama's extensive knowledge of up-to-date market trends gives her the competitive edge when negotiating transactions for her buyers and sellers. Having a strong sense of judgment allows Rama to successfully lead her clients through the highest-level real estate transaction experience. Rama is joined by her exceptional team members who are vested in the same core principles of Rama's business: Putting the client first, being truthful, dedicated, tenacious, and fearless! The Rama Mehra Team is here to serve and grow.
Background
Rama Mehra migrated to the United States from Nairobi, Kenya in 1999. She has a Masters degree in Nutrition and comes equipped with decades of experience in the media business. Her professional abilities took her from a broadcaster for an F.M. station in New Jersey to being a successful Director of Corporate Relations for a nonprofit in San Francisco. Rama raised funds for the company by establishing relationships with Fortune 100 companies. Not knowing or have anyone's support in the US, Rama still carved out her destiny and hopes to do the same for her clients.
What We've Accomplished
Within the Top 20 Agents Internationally by Keller Williams!
Top 1% Realtor in the Tri-Valley with 15 Years of Experience in Real Estate
Voted #1 Favorite Realtor in San Ramon on Nextdoor 2018!
Over 190+ Raving Five Star Reviews on Zillow!
Ranked #80 within the Leading 100 Top Bay Area Teams in 2019
Ranked #95 within the Leading 100 Top Individual Bay Area Agents in 2017
Ranked #84 within the Leading 100 Top Individual Bay Area Agents in 2016
Ranked # 185 in CA for REAL Trends America's Best Real Estate Agents, 2017
Top Realtor Northern California/Hawaii Region for KW International 2012, 2013, 2014, 2015, 2016, 2017, 2018
Top Sales Award from Toll Brothers 2014, 2015, 2016, 2017
Top Producing Agent & Top Selling Agent at KW Danville for a record breaking 7 Consecutive Years! 2012, 2013, 2014, 2015, 2016, 2017, 2018
Highest Number of Units Sold Award for KW Danville 2014, 2015, 2016, 2017, 2018
Winner of Five Star Professional 2012, 2013, 2014, 2015, 2016, 2017, 2018
Multi-Million Dollar Production from 2006-2018!
Top 11th Agent in the Nation for KW in Outfront Magazine 2016, 2017
Triple & Quadruple Gold Award Winner for Keller Williams International
Triple Platinum Award Winner Keller Williams Danville 2017, 2018
Triple Gold Award Winner Keller Williams Nationwide for Top Tier Production
Pinnacle Award Winner - Bay East 2012, 2013, 2014, 2015, 2016 ,2017, 2018
Grand Master Award Winner 2008, 2009, 2010, 2011
Top Producer Serving the Asian American Community 2016



Sunil Mehra
REALTOR® / Lead Buyer Specialist / Director of New Home Sales
CA DRE Lic # 01894406
Sunil Mehra joined the Team in 2012 as a full-time Buyer Specialist, after helping Rama on a part-time basis over past few years. Sunil, born and brought up in Nairobi, Kenya, has a business and finance background. He graduated from Delhi University and went on to ACCA with London School of Accounting and Kenya Institute of Management. He has a vast experience in Finance and Administration working for multi-national companies in Nairobi, as a business owner in Kenya doing international trading and as Controller and Human Resources Manager for a medical device R&D company in the US. He enjoys meeting new people and it's his passion finding them the home of their dreams!
Katricia Navarrete
REALTOR® / Operations Manager / Certified Real Estate Analysist
CA DRE Lic # 01392724

Katricia is a California native and has been a Realtor® since 2003. She joined the Rama Mehra Team in 2012. Rama combined her executive administrative experience and her Real Estate experience into a dynamic Operations Manager position. She has become an integral part of Rama's team. Katricia, her husband and their three children currently resides Renton, WA (in the Seattle Suburbs). She has her Real Estate license in California & Washington. Katricia enjoys sharing her knowledge and helping Rama's clients go through the home buying or selling process. She truly believe that there is "no place like home"!
Bhamini Patel
GRI-REALTOR® / Buyer Specialist / CA DRE Lic # 01491525
Bhamini moved from Zimbabwe, Africa into California in 1994. She brought her background and experience in Finance and Accounting to work in a variety of fields but found the most satisfaction in the real estate industry. Having been licensed since 2005, she has helped many families to find their dream home and meet their real estate goals with efficiency, honesty, patience, and care. Bhamini joined the Rama Mehra Team in 2013 and still enjoys every minute of working on a strong, dedcated and knowledgeable team. She has moved with her family within the Bay Area since coming to California, including living in San Francisco, the Peninsula and now finally in the East Bay. This has added to her extensive knowledge of different market areas of the Bay Area Counties. With this experience and her passion for meeting new people, she has connected with and built lasting relationships with the families she has worked with and helped move into their new homes. Seeing the people she works with find their perfect home, seeing their excitement at that and seeing them through the entire transaction at every stop makes her passionate about being a buyer specialist. She hopes to continue this for a very long time to come!
Kellie Langewisch
REALTOR® / Buyer Agent / Social Media & Marketing Coordinator
CA DRE Lic # 01970241
Kellie is passionate about helping buyers find their dream home. She is goal-driven, hardworking, and strives for success. Kellie joined the Rama Mehra team in January 2014 as the Marketing Coordinator, applying her creative knowledge, design, and social media marketing skills. Raised in San Ramon, Kellie has an extensive knowledge about the bay area and utilizes that to help her clients find the right home. Kellie graduated with her Bachelor's Degree from UCLA with High Latin Honors, Cum Laude. Kellie focuses on production and distribution of print materials such as brochures, ads, flyers, presentations, and promotional activities to support the team's overall marketing strategy. As a social media marketer, she stays informed on marketing trends, monitors industry changes, and creates a personalized experience for customers. She is committed to continuous personal and professional growth and making a difference in her community.
Sumana Bolar
REALTOR® / Buyer Agent / Listing Manager / CA DRE Lic # 01983935
Sumana joined the Rama Mehra Team in early 2015, she comes from a Client Strategy and Project Management background and strives to bring the skills learned in the San Francisco Start-Up environment into the Rama Mehra Team. Sumana graduated with a BS degree in Computer Science and Engineering. She believes in service-oriented relationship building and her greatest satisfaction comes from finding THE dream home for her clients. Sumana also helps the team with Client Care working with sellers on scheduling and timeline management pre/post purchase. She is a San Ramon local with 3 BOYS one elementary schooler, one middle schooler and a husband. Golf is major part of her life, her boys are junior golfers and have been learning the sport since the age of 5. When not busy with Real Estate or golf she enjoys singing (karaoke), reading (Jane Austen) and baking.
Mae Wandell
REALTOR® / Listing Specialist / Senior Real Estate Specialist (SRES) / CA DRE Lic # 00664803
With over 40 plus years in the Real Estate business, Mae is a wonderful addition to the Rama Mehra Team. She has been a resident of Orinda, Lafayette, Walnut Creek, Danville, San Ramon and currently live in Rossmoor. Born in Kansas City, Missouri, she went to high school in Dallas, Texas and attended the University of Texas at Austin. Mae is happily married with three wonderful, grown children. She has experienced the loss of loved ones, divorce, major cross country moves, and many "transitions" in life. She understand the challenges that come our way, knowing many can be exciting, sad, painful and wonderful. Mae is a Senior Real Estate Specialist(SRES) and Rossmoor Specialist. She has represented both Buyers and Sellers in Rossmoor. She is here for you every step of the way throughout your individual transitions. Mae, brings a wealth of knowledge and expertise about buying and selling real estate.