Alyssa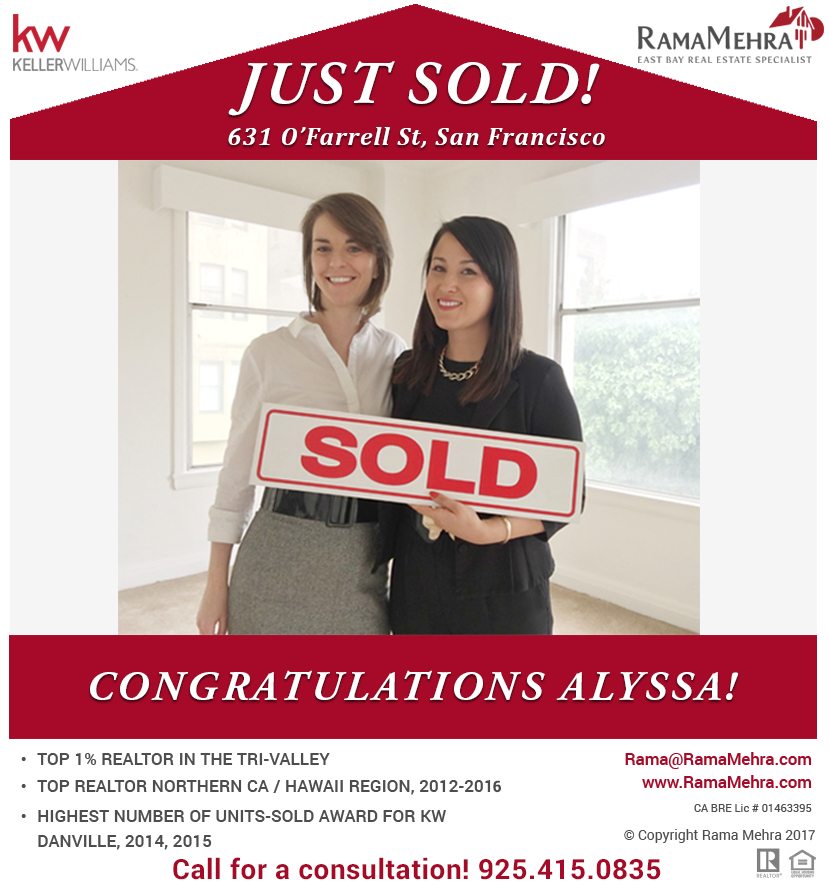 Alyssa has been Kellie – my Showing Agent's- friend since middle school and she never thought she would be searching for a house for her years later! We'd been searching for about a year and house hunting with her was particularly tricky, because she liked some unique properties in hot areas! Alyssa's search was educational as we encountered many specific issues that were particular to Oakland, Berkeley or SF. As happy as we are that she finally found the condo she loved at locked it in, we will miss house hunting with her! I have seen some of the most amazing properties with her – some of which we offered on and did not receive. Alyssa fell in love with this building that she is currently in, The Hamilton. It's a classic SF building, very old-timey and charming beyond belief, not to mention 5 min walk from her work! After being interested in many units in this building that came and went, one condo finally came on that was listed for a couple weeks but hadn't gone pending yet. We were in the right place at the right time and were able to view it. Despite the non-show readiness of the condo, Alyssa stepped inside and saw the bones, corner location with lots of windows and the potential and knew it was the one. Despite another offer, we were accepted. With the help of her remodel-handy father, she is going to make this place SHINE and I can't wait to see what she does with it! Alyssa has a passion for the charming details and appreciates the culture and diversity that makes SF what it is and I am so glad she owns a little slice of her own. Alyssa has worked so hard for this and deserves it more than anyone. I am thrilled and honored to have helped Alyssa achieve her goal of becoming a first time home buyer in the extremely competitive market of SF!
Chandra and Chaitra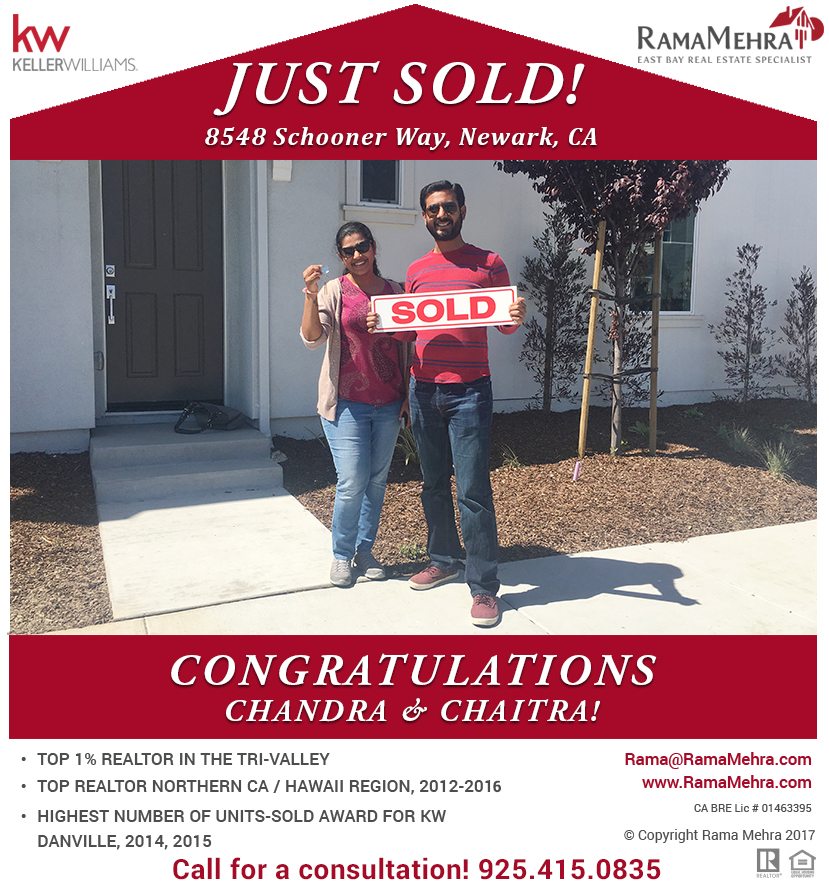 We first met with this lovely couple at a coffee shop in San Ramon. Being referrals from my past clients, they came in ready and trusting our team. After touring both resale and brand new homes in Fremont, Newark and Union City, it was clear that resale homes were not preferred. With funky, old, outdated floorplans and finishes, nothing stood out in the resale world – especially with the high sticker price. After touring brand new construction in Newark, it is hard not to like the appeal of BRAND NEW everything! Even in 10 years from now, it will be considered "newer". With a outdoor area for a BBQ, high-end finishes in the kitchen and a large loft/media bonus room on the top floor with a deck, this was the perfect townhome for young first time home buyers. Chandra and Chaitra locked it in and I know they will be extremely happy there close to work and friends for years to come!
Vikram and Meera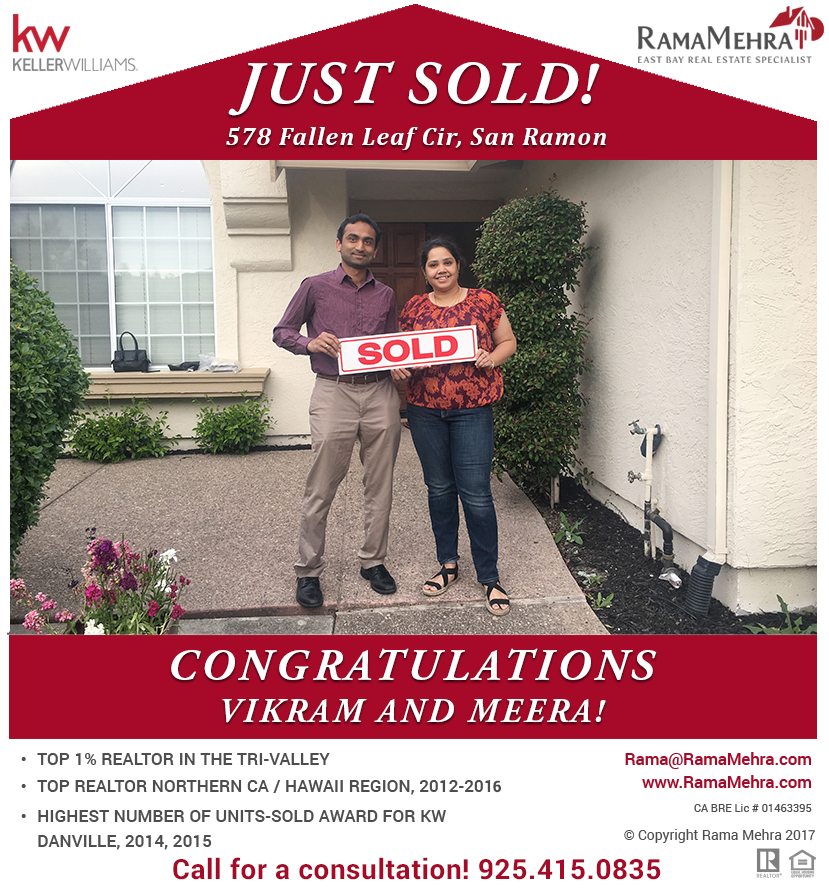 We met Vikram and Meera at our Open House on Pine Valley Rd. Although it wasn't the house for them, we had a great conversation and found out they are friends with some of our past clients – so the trust factor is already there. After touring in Pleasanton, Dublin and San Ramon, we found the perfect home for them in San Ramon. A nice single story corner lot with no neighbors and the Iron Horse Trail across the way. With a flowing floor plan, modern finishes, and a perfect yard for a dog – and a perfect place for the TV – Vikram's criteria – this was the perfect house for them! Despite the extremely competitive market in San Ramon, our aggressive and solid offer was chosen out of many other offers. I know that Vikram and Meera will be happy San Ramon residents for a long time.
STORIES OF PAST CLIENTS AND THEIR ROAD TO HOMEOWNERSHIP!